NEWS RELEASE SOURCE: Keystone Progress
What's Happening at the PA Progressive Summit?
Here's the basic schedule for the Summit weekend. Please note keynote times:
Cecile Richards 6:00 Friday Night
Bernie Sanders 9:00 Saturday Morning
Friday, February 6
Progressive Chang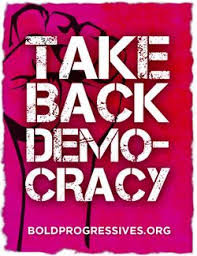 e Campaign School: How to organize kick-ass press events and get your campaign covered. 1:00 PM – 5:00 PM.
Earned media can be one of the most important (free) resources on your campaign, especially when you are strapped for cash. Our exercise-based curriculum will help you learn hands-on how to plan and execute a great press event—and generate thousands of dollars in media for your campaign.
Founded in January 2009, the Progressive Change Campaign Committee (PCCC) is a national grassroots organization with a mission of building progressive power. With nearly one million members, we help bold progressive candidates elected and work with them to govern progressively. In 2014, we supported over 600 progressive candidates and campaigns across the country with our volunteers, fundraising, training program, and technology. We focus on economic populism and democracy issues — including expanding Social Security benefits, Wall Street reform and accountability, and bold campaign finance reform. This session is free with your Summit registration, but you need to sign up with PCCC in advance.  Contact Lacey Connelly for details.
---
Why Courts Matter. 1:00 PM – 5:30 PM
Keystone Progress joins the Center for American Progress in hosting an intensive session on Why Courts Matter, a CAP project seeking to better communicate the importance of filling judicial vacancies in the federal court system and promoting diverse, qualified judges to be nominated. We'll talk about diversity on the bench and how the federal courts affect many of the issues important to you and your organization. This Fridaysession is for a select group interested in the status of judicial vacancies and how they and their organization can engage our Senators on this issue; a workshop on the topic is open to all Summit attendees on Saturday. Please contact John Neurohr if interested in attending.
---
Opening Session with Cecile Richards. 6:00 – 7:30 PM.
Cecile Richards is president of Planned Parenthood Federation of America and Planned Parenthood Action Fund, national organizations that work for a healthier world for women and teens. More than 700 Planned Parenthood health centers provide health care services to nearly three million people and sex education to more than one million people every year.  Since joining Planned Parenthood in 2006, Ms. Richards has expanded its advocacy power and developed a unified national web presence receiving 60 million online visits annually.  A frequent commentator on women's rights, reproductive health, and sex education, she is a contributor to the Huffington Post and serves on the board of the Ford Foundation.
Also in this session will be the presentation of the Anna Burger Award and legendary folk singer Anne Feeney.  Included in Summit registration.
---

Keystone Progress Fundraiser. 7:30 PM.
Meet Cecile Richards and MSNBC's Krystal Ball at the Keystone Progress fundraiser.  All proceeds go toward building a progressive Pennsylvania.
Not included in Summit registration.
---
Saturday, February 7
Saturday Plenary. 9:00 AM.
Keynote speaker:  Bernie Sanders is serving his second term in the U.S. Senate after winning re-election in 2012 with 71 percent of the vote. His previous 16 years in the House of Representatives make him the longest-serving independent member of Congress in American history. As chairman of the Senate Committee on Veterans' Affairs, Sanders in 2014 passed legislation reforming the VA health care system. He also serves on the Environment and Public Works Committee, where he has focused on global warming and rebuilding our nation's crumbling infrastructure. He is a member of the Energy and Natural Resources Committee, where he has championed efforts to transform our energy system from fossil fuels to renewable power sources like solar and wind. He also sits on the Health, Education, Labor and Pensions Committee, where he has fought for greater access to affordable health care and improved education programs from pre-K to college.
K
nown for her unique ability to build powerful coalitions that bring diverse people together for the common good, Melanie L. Campbell, president and CEO of the National Coalition on Black Civic Participation and convener of the Black Women's Roundtable Public Policy Network, has fought for civil, youth and women's rights for over 20 years.
Also Arshad Hasan, Fred Azcarate, Anne Feeney. Plus surprises! Included in Summit registration.
---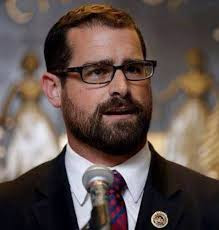 44 Sessions!  
11:00 AM – 6:00 PM
Incredible workshops and panels with Rep. Brian Sims, Scot Ross, state legislators, and over 100 national and state progressive leaders.
All sessions and materials are included in Summit registration. 
---
Lunch:
"Women, Politics and the Media: A Discussion with MSNBC's Krystal Ball, Moderated by Patrick Murphy" Grab your soup and salad buffet and listen to a great discussion from Krystal and Patrick.
Also coffee breaks at 8:00 – 9:00 AM registration hour and 3:00 – 4:00 PM.
And a registration bag with great info and goodies.
All included in Summit registration thanks to our sponsors.
---
Plus: parties, other sessions…Make sure you register today!
Can't afford the full registration fee?  Apply for a scholarship here.